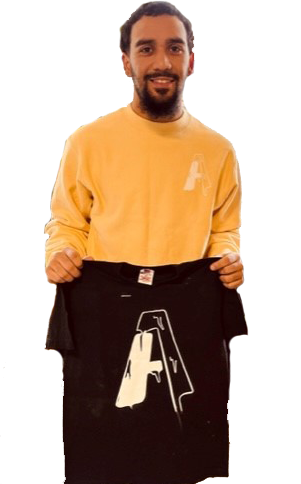 Growing up, basketball helped keep me away from street violence and drugs. I would spend my days hanging with teammates or other players from the city. Then things changed. On September 13 2018 tragedy found the City of Lawrence and I lost my good friend Leonel to the Columbia Gas explosion. I was sitting in a car with him and was inches from getting struck by the falling chimney that took his life and injured several other friends.

I went from being a regular baller to being depressed and unmotivated. I learned how to live with just my own company. My attitude, body posture, and tone of voice all changed. For years I didn't feel the same and gave up on a lot of opportunities and friendships. I was lost. Then a coach suggested a check out the SISU program. He thought it could help get back into the flow of things and in the right mindset.

I agreed to give it a shot. I was immediately drawn to the screen Printing and embroidery room where you learn how to print on T-shirts, Sweaters, and Sweatpants. A while back, I started a little brand named "A1 Drip" and was taking money out of my own pocket to pay someone to do the printing for me but here I don't need that middle person I am the person. At SISU they gave me the ability to do the designs for my brand and learn how to either screen print or embroider it on shirts. I learned that I don't need that middle person, I can be the person.

SISU provides so much programming, but that isn't the best part. I love this staff. They treat you like family and best of all they here for you in any way. They can relate to what we are going through since we all from Lawrence.

For the rest of the story...